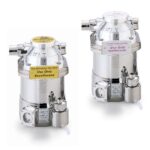 Vaporizer Calibration
The vaporizer should be serviced annually at a Midmark authorized Service Center.
This service includes the following:
Complete disassembly of the vaporizer and its components.
Thorough cleaning.
Inspection for damage and wear.
Renewal of wicks, seals and any damaged, worn or outdated components.
Lubrication where necessary.
Checking the delivered vapor concentration under closely defined conditions. Re-graduation and adjustment where necessary.